Tenant Move Out Process Done Right
TENANT MOVE OUT PROCESS DONE RIGHT
When it comes time for your tenants to vacate the property, you want the process to go as smoothly as possible. A great move out process means that the tenants will adhere to the contract and leave you with as little to do as possible. The quicker this process happens, the faster you can get new renters in the property and see income rolling in.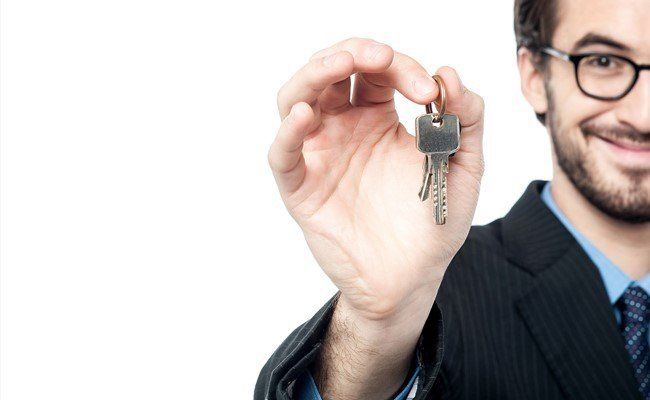 However, that's not always possible. You can't control everything, including your tenants, and if they aren't taking the proper move out steps, it can put you in a bind, especially if you have tenants moving in right away. Furthermore, if you forget to follow one procedure when you check out your tenants, you could end up with lost revenue or a messy legal situation.
The best way to perfect a seamless move-out process is to have a plan, and stick to it for all of your tenant vacancies. This will help you get everything in order for the next tenant and give your current tenant a little nudge if they need it. Use this guide to streamline the move-out process every time.
Follow the Rules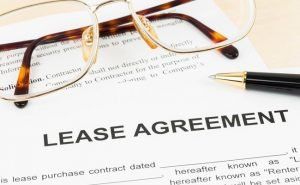 There are, unfortunately, many legalities associated with renting a property, and if you want to avoid trouble and stay organized, you'll recognize and follow these regulations from the get-go. Here are a few important things to remember when helping a tenant vacate a property.
The tenant must give adequate notice. The lease agreement should specify exactly how many days before move-out that a tenant must give notice. Make sure that your tenant knows that they are responsible to give that notice and pay rent during that time. If for any reason the tenant must break the lease early, ensure that they are following the proper guidelines for doing so.
Confirm the move out dates with the tenant as soon as possible. Your state or your lease agreement might mandate that the tenant vacate the property by a certain date or time, such as the last day of the lease at noon. If that's the case, make sure that your tenants know it, and that if they need to make other arrangements, they must clear it with you first. Be available on the move-out day to answer questions or collect keys.
Review the contract. It might have been awhile since you last looked at it, and the refresher can be very helpful in reminding you of obligations. Do everything in your power to keep your side of the agreement, and offer friendly reminders regarding the tenant's responsibility, as stated in the lease.
Collect relevant information from the tenant. It's always a good idea to at least ask for a forwarding address from departing tenants so that you can send them mail and their refunded security deposit if applicable. It might be nice to have other relevant personal information on file as well, just in case you need to contact them or if another landlord needs to contact you to get a reference. Try to collect their phone number, address, and email
Inspect the property. This is the step you'll take right before the tenant leaves. With a copy of the contract or a maintenance checklist in hand, walk through the property with the tenant and note any damages or cleaning charges that will come out of the tenant's security deposit. It's always a good idea to take photo evidence. That way you have a picture of what the damages looked like before your new tenant moves in and your old tenant will have a difficult time disputing the claims.
Get the security deposit in order. Based on your assessment of the property upon move out, you'll be able to calculate just how much they'll get back. It's also a good idea to get a self-addressed and stamped envelope so that you can mail the tenant a check if you don't handle the deposit online.
Collect the keys. It's amazing how easy it is to forget to do this when your tenant leaves, but it's one of the most important steps.
Create a Tenant Checklist
One of the best ways to make the move-out process easy on the tenant is to create a tenant checklist. This will remind them of their particular responsibilities and help them help you leave the property in good order. Though your checklist will be specific to your lease agreement and property, here are a few things you might want to add to your own tenant checklist.
Submit all damages in writing.
Schedule a pre-checkout inspection.
Clear away all personal items, including unwanted items, from the property by the designated move out day.
Remove all trash. Trash left on the curb will result in a deduction from the deposit.
Personal furnishings and belongings outside the property must be removed.
Replace burnt out light bulbs.
Return all keys, including mail and gate keys.
Lock all windows and doors before leaving the property.
Pay all utility bills up until the move out date.
It's also a good idea to notify the tenant of their legal obligations, and then inform them in writing that you as the landlord have the right to advertise the property from the moment the tenant gives their leave of notice.
Let Invested Property Management Take Care of It For You
Each of these steps is necessary to perfecting a simple move-out process, but that doesn't make the individual steps easy. It takes time and dedication to create a process that not only works smoothly, but also keeps you out of major legal or financial trouble down the road.
The great news is that if you rely on a great property management company like Invested PM, this process is easy. With our team of experts at your side, you'll be equipped with the tools and knowledge necessary to help your tenant vacate the property without a hitch. We can walk you through the important steps of the process, and then come to your rescue if the tenant doesn't leave everything in good condition. If you're looking for a stress-free move-out situation, contact us today!